mobile web pages – a step ahead of the competitors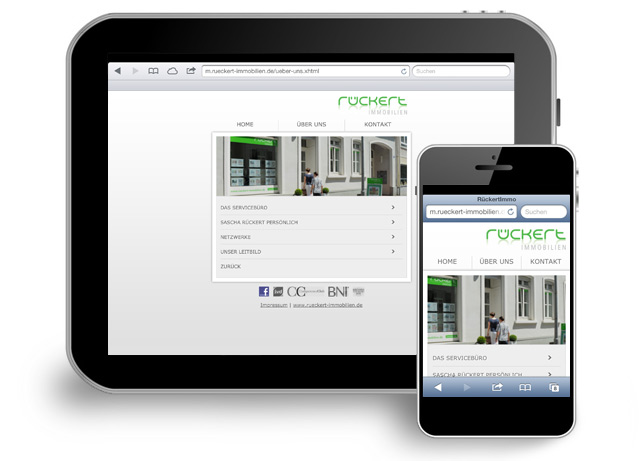 Have you ever been annoyed with an web page which you have been hardly been able to see on your Smartphone as it has not been customized for mobile devices?
You should try and avoid visitors having to scroll and zoom. Why not let our experienced web designers create a mobile web page which your potential buyers and customers will enjoy accessing on their Smartphone or Tablet-PC. Make use of this new marketing channel for your properties and increase your chance of attracting new owners and potential buyers.
Your new mobile web page will have all accustomed features such as property categorization or property list. Furthermore the property details will be presented with many functions and illustration options so that the customer can also find their dream property on the mobile version. Of course we will customize your mobile web page in accordance with your corporate design – so this marketing channel will also correspond with your individual wishes and ideas.